Understanding Your Commercial Recommendation Report (RR)
In September 2020 there were a lot of changes made to EPCs and their RRs, some of the most noticeable ones being the look and that they went from being PDFs to being web pages hosted on a .gov website.
Here we break down and explain a commercial RR, which you can navigate using the contents on the right.
Check out our breakdown of Commercial EPC or a Domestic EPC.
Section 1 - Core Information
Key information about the property and its Commercial EPC is found in this section, please note that the two white rectangles represent where the property address and certificate number would be. The information provided in this section is:
1. Property address
2. Report number - can be used to search for the certificate
3. Expiry Date
4. Information about the relevant EPC, its energy efficiency rating and a link to access the report
5. A clickable contents for navigation
6. Clickable sharing options.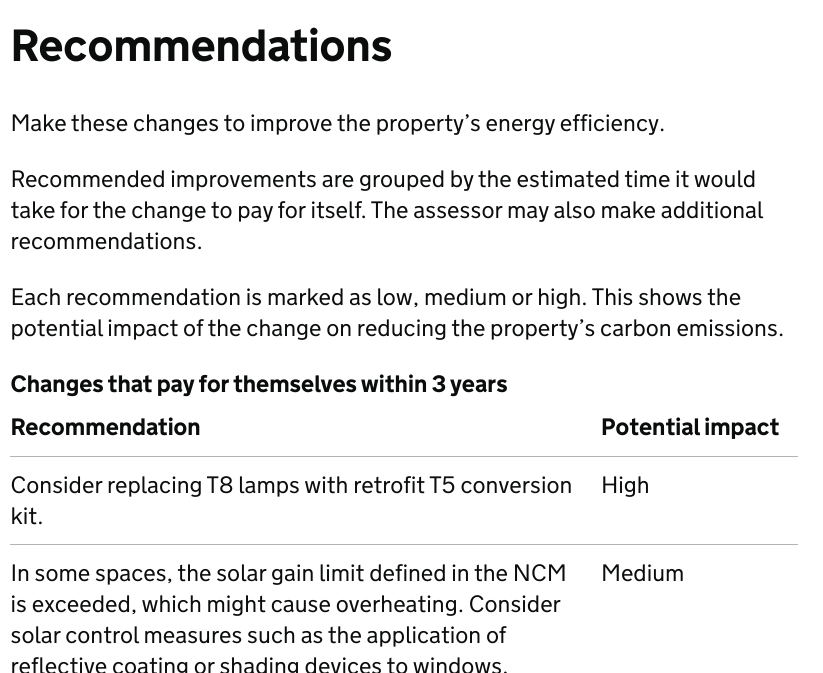 Section 2 - Recommendations with a 3 year payback period
This section provides improvement recommendations that could potentially improve the rating of the property. It should be noted that these suggestions are not guaranteed to improve the rating and are vague in the sense that they only give potential impact ratings of low, medium, and high as opposed to the residential recommendation chart which provides potential number and letter scores as well as typical installation costs and yearly savings.
For this reason, if a commercial property's EPC rating needs to be raised to a minimum score (E.G. for MEES regulations) it is highly recommended that MEES Consultancy is booked. MEES Consultancy reports provide improvement scenarios that have been tested using the property's data in specialist EPC software.
Find out more about MEES Consultancy here.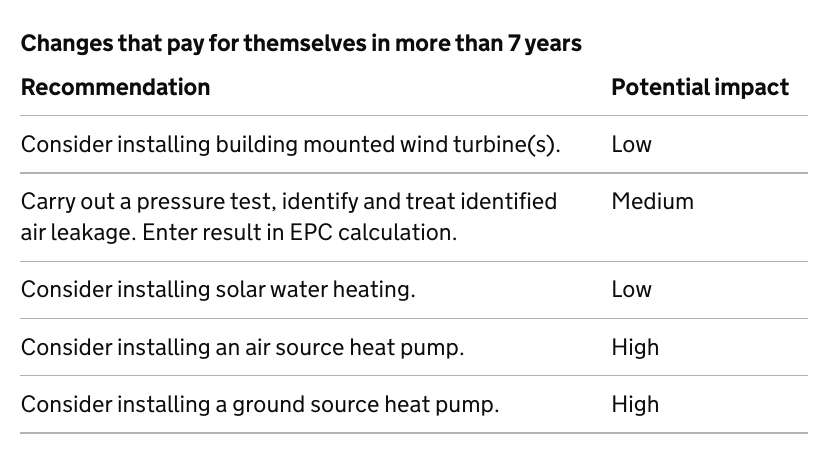 Section 3 - Recommendations with a 7 year payback period
This section is very similar to section 2, however these recommendations would take 7 years or more to pay for themselves.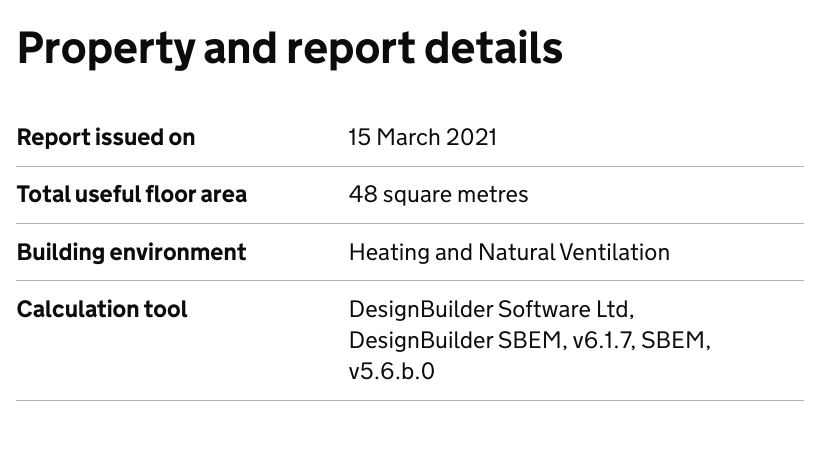 Section 4 - Property & Report Details
This section simply shows information like the report date, size of the property in square metres, building environment and software used to calculate the EPC and RR.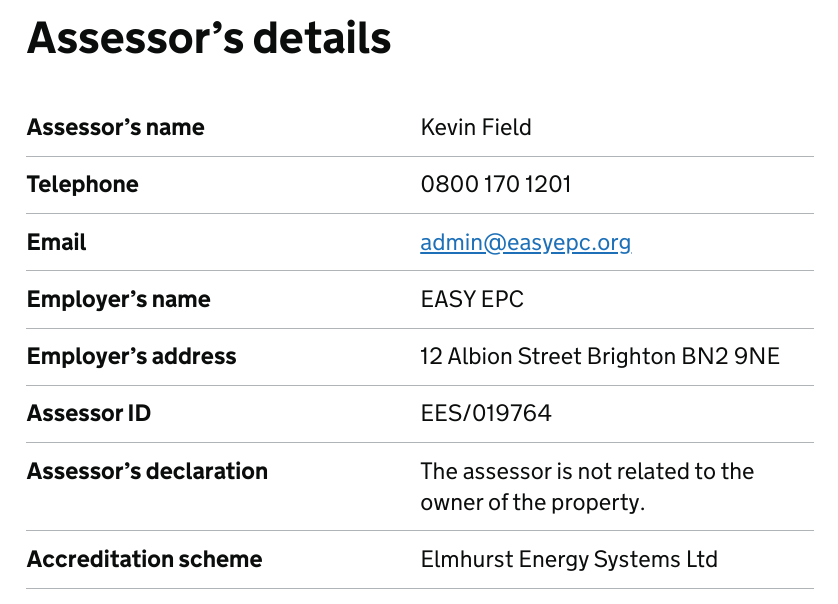 Section 5 - Assessor Information
This section contains all the necessary information required about the assessor who completed the survey, EPC and RR report.

Section 6 - Additional Reports
Section 6 is where other reports for the property, such as TM44 A/C reports , would be located for easy access.
If you have any questions about your EPC that haven't been answered here then please don't hesitate to
get in touch by filling in our contact form
or by calling us on
0800 170 1201
(Office Hours are Mon-Fri 9:00-17:30 excl. Bank Holidays).
You may also be interested in: